Welcome to Praktijk SENSUS
Live better, changing with your own inner strength
psychotherapy in Rotterdam and Zoetermeer
When can I be of meaning to you?
When you experience gloom or depression … anger or grief … loneliness … anxiety or other forms of fear … old or new trauma … loss (of work, home, partner, a person, energy, balance and rest) and mourning … when you feel fatigue, have insomnia, physical complaints (where the doctor has been able to give no clarity on) and a burnout.
You are aware of what you would like to accomplish, but you are not able to do this on your own.

You know what you no longer want preferably in the shortest possible time with a lasting result.

You have already done multiple attempts with or without help, but you still haven't (completely) achieved what you would like to.

It is also possible that you don't know where you stand anymore and need some clarity.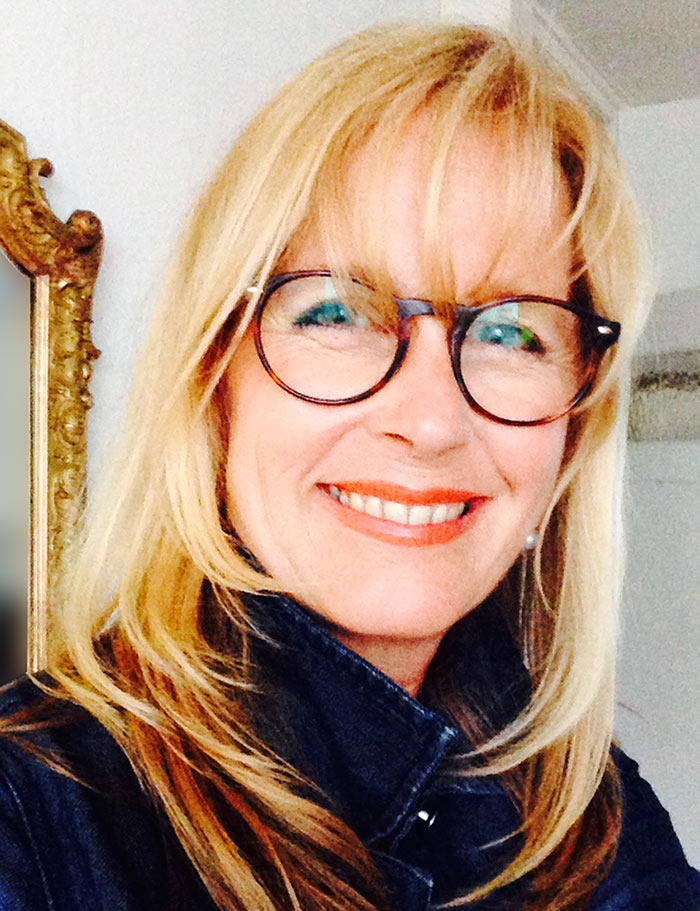 If this is the case I have effective therapy and coaching and I invite you for a personal interview
I work with people from the age of 12. In case of sudden shock or trauma I also work with younger children.
Also high-sensitive (HSP) and gifted or highly intelligent people find a good connection with me and my work. Also in case of NDE you wil find a good connection, since I've had this experience twice myself and being very good informed about the several aspects of NDE and researches about this kind of experience.
What can I offer you?
There may be spontaneous changes with my method and things can moved quickly. It can be liberating, giving relief and space for new developments.
What can be the results for you?
Experiencing (more) inner power

Experiencing more energy, confidence and joy

Experiencing of the now, the past and the future from a new perspective with other feelings and thoughts

Facing and picking up things with determination and a renewed sense of the self experiencing balance

Experiencing love and connection in and with yourself and with others
I think and feel in possibilities instead of impossibilities, focusing on the strong and powerful sides that everyone has, rather than the weaker aspects that we all carry inside and …. so-called weaker aspects can be seen and experienced in a different way.
You deserve to experience inner joy and an ever-present underlying feeling of inner peace. Then it's also easier to realize that, under any circumstances, you are worthy of your place and who you are.
How do I proceed?
Careful, attentive, supportive, warm and encouraging, all together with a good professional background of work experience, life experience and study. This is the basis to guide you in the best possible way.
You are unique and each problem has its own specific causes. For these reasons the therapy will always be specifically applied to the person and his or her request for help. The goal is that you can find your own way out of inner peace and inner strength, with more insight, clarity, and balance, giving you the tools that allow you to use your own strength more easily.
My vision and approach are holistic, psyche and body are interconnected and affect each other. This means that it is important to see all aspects. If necessary and in consultation with the client, I work together with a therapist PNI (psycho-Neuro-Imunologe) and orthomulecular naturopathic.
In my therapy and coaching I use highly effective and proven methods that can quickly lead to a lasting result.
The duration of therapy or coaching is flexible, in some cases several sessions are enough.
To make an appointment or for more information, please contact me by telephone number or mailaddress or the intake form.
I will respond as quickly as so you can make a first appointment as soon as possible.
The thoughts and feelings in my head are calmer, my thinking is more positive and I experience more selfconfidence.  Monique is a great therapist, I felt very comfortable with her….I can say that I've made great steps in the right direction. S.G.
Monique came into my life at exactly the right time. After a huge breakdown, she guided me through my most transformative year with her very heartwarming and approachable demeanor. Her warmth helped me open up about issues that I had been trying to avoid all my life, while her incredible wisdom and intuition helped me lay the foundation for the book that I am currently writing. She has helped me work through my past, regain my power to stand in my truth and go reach for my dream! In a nutshell, she is my miracle 2018. So yes, I can totally recommend Monique if you are up for a proper spring-clean of your soul. Inés
Rates

Individual therapy or coaching per hour

after the first hour the time will be charged per 10 minutes

€ 98,-

Genogram with (one on one) constellation per hour

after the first hour the time will be charged per 10 minutes

€ 107,-

Couples therapy per hour

after the first hour the time will be charged per 10 minutes

€ 143,-

Group therapy (whole group) per hour

after the first hour the time will be charged per 10 minutes

€ 224,-
Contact Praktijk SENSUS
psychotherapy in Rotterdam and Zoetermeer
Centrum Djoj te Rotterdam
www.djoj.nl
Antony Duyklaan 507
3051 HA Rotterdam
Experiences at Praktijk SENSUS
 Rotterdam and Zoetermeer
Relational therapy
In january 2012 started a black period in my life and the life of my family.
With the age of 21 our son Teun made the choise to step out of his life, away from the earthly existance. Teun, always with a smile on his face, a cheerful sporty young man with lots of friends. For us so unexpected and we left behind with so much incomprehension and so many questions. Why…..why?
Grief and guilt dominate your life, every day is a day of survival, a backpack full of sadness so heavy to wear. Family and friends help to carry this backpack full of grief, but every time you fall back again. then you find yourself in a deep black hole. You try to find your way visiting psycologists ,experience group etc., but you can't climb out of the black hole. you keep sinking further and further.
Via a strange route I got the address of monique. After some time, still somewhat skeptical, I contacted her to make an appointment. I asked myself: "Who can help me in this hopeless situation?" and actually found the answer: Monique!
It has been a long, intensive and sometimes painfull process, guided by Monique with knowledge and expertise. With her warm voice and caracter, her inventive way of working and patience she gave me the strenght anconfidence that it would work and I could overcome.
My live is moving again in the right direction. It will never be like it was before, but I can laugh and enjoy little things in life again. The first steps to restore the connection with my direct invironment and the people i love. Without the help of monique I would never have succeeded!
LvdH
When I started therapy with Monique I had been struggling with some blockades for years, I was completely stuck. Previously I had been treated by psycologists at the GGZ (mental health care) , which initially seemed good. Due to inadequate guidance and constantly changing psycologists (outside my decision) it didn't work out well. There was a relapse and I lost confidance in the GGZ (mental health care). Through the guidence of Monique I regained trust in therapy and feel accepted, supported and understood. I experience a big change after 7 sessions. The bond with my son has improved a lot. I'm more understanding, sympathetic and more patient with my son. Before we had continuously conflicts.
For me personally there are many changes too. I experience a personal growth and are closer to my feelings. I've gained insights in the continuous repetition of situations. Emotionally I'm less flat, I've more confidence and feel more joy. I sleep well again, have less headaches and don't feel tired anymore. I even wake up before the alarm clock rings. My work has improved. Through this great experience I feel better connected with life and feel accepted, supported and understood. I want continue this positive development.
P vd R
My husband and I could no longer get along, we never went out together anymore and had a lot of quarrels. 
We thought that divorce was the only option. Eventually it also had an effect on our children. During a parent-meeting 
at school, it became clear how much trouble they experienced from our quarrels. That was why we started looking for 
help and made an appointment with Monique. My husband did not initially like the idea, but he wanted to cooperate. 
Monique has given us both the feeling that we were heard and understood. She respected both our vision and guided us 
to more understanding for each other and especially in listening to what lies behind our words and behavior. That made 
a big difference. We are more confident and have stopped fighting. Sometimes something still comes up, but now we can 
handle it better. Monique did this with equal attention and understanding for both ... there were tears, but we also laughed 
and that made the whole process lighter than we had expected. We very much recommend her in case of problems in relation and marriage.





W.M. and G.O.
Experiences with family constellations and othe sytemical constellations
Business experiences
Bussiness and communication were blocked in some way and we did not quite understand what really was the core problem and didn't know how to handle this, but the right guidance has been quickly effective. 
A completely different experience on the work floor. Communication is effective and bussiness is going well. We didn't expect such an effect. You are a TOP coach !! 
Management BHV Partners