Welcome to Praktijk SENSUS
Live better, changing with your own inner strength
psychotherapy in Rotterdam surroundings, Capelle aan den IJssel, Zuid-Holland
When can I be of meaning to you?
When you experience gloom or depression … anger or grief … loneliness … anxiety or other forms of fear … old or new trauma … loss (of work, home, partner, a person, energy, balance and rest) and mourning … when you feel fatigue, have insomnia, physical complaints (where the doctor has been able to give no clarity on) and a burnout.
You are aware of what you would like to accomplish, but you are not able to do this on your own.

You know what you no longer want preferably in the shortest possible time with a lasting result.

You have already done multiple attempts with or without help, but you still haven't (completely) achieved what you would like to.

It is also possible that you don't know where you stand anymore and need some clarity.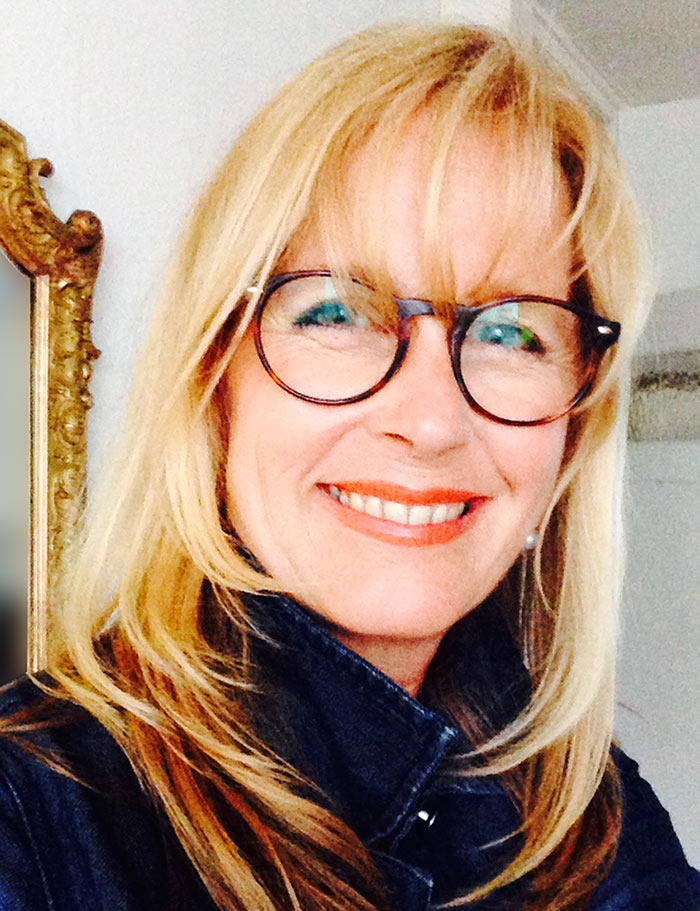 If this is the case I have effective therapy and coaching and I invite you for a personal interview
I work with people from the age of 12. In case of sudden shock or trauma I also work with younger children.
Also high-sensitive (HSP) and gifted or highly intelligent people find a good connection with me and my work. Also in case of NDE you wil find a good connection, since I've had this experience twice myself and being very good informed about the several aspects of NDE and researches about this kind of experience.
What can I offer you?
There may be spontaneous changes with my method and things can moved quickly. It can be liberating, giving relief and space for new developments.
What can be the results for you?
Experiencing (more) inner power

Experiencing more energy, confidence and joy

Experiencing of the now, the past and the future from a new perspective with other feelings and thoughts

Facing and picking up things with determination and a renewed sense of the self experiencing balance

Experiencing love and connection in and with yourself and with others
I think and feel in possibilities instead of impossibilities, focusing on the strong and powerful sides that everyone has, rather than the weaker aspects that we all carry inside and …. so-called weaker aspects can be seen and experienced in a different way.
You deserve to experience inner joy and an ever-present underlying feeling of inner peace. Then it's also easier to realize that, under any circumstances, you are worthy of your place and who you are.
How do I proceed?
Careful, attentive, supportive, warm and encouraging, all together with a good professional background of work experience, life experience and study. This is the basis to guide you in the best possible way.
You are unique and each problem has its own specific causes. For these reasons the therapy will always be specifically applied to the person and his or her request for help. The goal is that you can find your own way out of inner peace and inner strength, with more insight, clarity, and balance, giving you the tools that allow you to use your own strength more easily.
My vision and approach are holistic, psyche and body are interconnected and affect each other. This means that it is important to see all aspects. If necessary and in consultation with the client, I work together with a therapist PNI (psycho-Neuro-Imunologe) and orthomulecular naturopathic.
In my therapy and coaching I use highly effective and proven methods that can quickly lead to a lasting result.
The duration of therapy or coaching is flexible, in some cases several sessions are enough.
To make an appointment or for more information, please contact me by telephone number or mailaddress or the intake form.
I will respond as quickly as so you can make a first appointment as soon as possible.
"I came to Monique with the goal of overcoming my panic attacks. Throughout my sessions with her I have learned so much more than that. I feel a lot more trust in myself now and am able to prioritise myself and my own needs a lot better. I know that what I have learned in our sessions will help me so much not only now but also in the future. I am very thankful for all her help and guidance through a very difficult time in my life.
M.E."
The thoughts and feelings in my head are calmer, my thinking is more positive and I experience more selfconfidence.  Monique is a great therapist, I felt very comfortable with her….I can say that I've made great steps in the right direction. S.G.
Monique came into my life at exactly the right time. After a huge breakdown, she guided me through my most transformative year with her very heartwarming and approachable demeanor. Her warmth helped me open up about issues that I had been trying to avoid all my life, while her incredible wisdom and intuition helped me lay the foundation for the book that I am currently writing. She has helped me work through my past, regain my power to stand in my truth and go reach for my dream! In a nutshell, she is my miracle 2018. So yes, I can totally recommend Monique if you are up for a proper spring-clean of your soul. Inés
Rates

Individual therapy or coaching per hour

after the first hour the time will be charged per 10 minutes

€ 107,-

Genogram with (one on one) constellation per hour

after the first hour the time will be charged per 10 minutes

€ 125,-

Couples therapy per hour

after the first hour the time will be charged per 10 minutes

€ 161,-

Group therapy (whole group) per hour

after the first hour the time will be charged per 10 minutes

€ 251,-
Contact Praktijk SENSUS
psychotherapy in Rotterdam and Zoetermeer
Cypresbaan 3 2908 LT Capelle aan den IJssel
Experiences at Praktijk SENSUS
 Rotterdam and Zoetermeer
Relational therapy
Experiences with family constellations and othe sytemical constellations
Business experiences